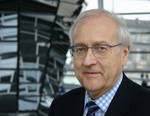 Rainer Brüderle, Diplom-Volkswirt (Deputy Chairman)
Born in Berlin in 1945, married
Studied economics, law, journalism and political sciences at Johannes-Gutenberg-Universität Mainz.
1971 Exam in Economics, scientific assistant in the Legal and Business Sciences Department, various teaching positions in economic policy
1975 Head of the Office for Economic Affairs and Traffic Development of the City of Mainz
1977 Director of the Office for Economic Affairs and Real Estate
1981-1987 fulltime councilor of the City of Mainz and head of dept. for economic affairs
1987-1998 Minister of State for Economic Affairs and Traffic of the State of Rhineland-Pfalz
1988-1998 simult. Deputy Prime Minister of the State of Rhineland-Pfalz
1994-1998 also in charge of Ministry for Agriculture and Viniculture of the State of Rhineland-Pfalz
since 1998 Member of the German Parliament
2009-2011 Minister of Economic and Technology
2011-2013 Chairman of the liberal party fraction (FDP) in the German Parliament
---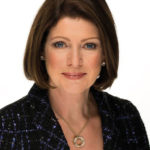 Sigrid Bauschert
Born in Heilbronn
Law school in Heidelberg
1987 Managing Director & opening of the German branch of an international conference organization in Frankfurt
1989 Foundation of Management Circle GmbH. Today, Management Circle AG, headquartered in Eschborn, is one of the leading providers of continuing professional education for executives in Germany, Austria and Switzerland.
In addition to Management Circle, further company foundations, acquisitions or investments in the field of training, marketing, IT and – together with partners – Investments in real estate were made.
Member of the board of trustees of the NCL Foundation
Member of the board of trustees of the friends and supporters of Goethe University Frankfurt e.V.
Member of the governing board of the British Chamber of Commerce in Germany e.V.
Member of the governing board of the Atlantic Bridge e.V.
---

Dr. Wolfgang Rupf (Chairman)
Born in Heidenheim/Brenz in 1942, married
Studied law and economics at the universities in Tübingen, Lausanne, Bonn after an apprenticeship in banking
1967 First Legal State Exam
1970 Second Legal State Exam
1972 Doctorate in Law, Bonn University
1970-1976 Bayerische Vereinsbank AG: National/International Corporate Lending
1976-1979 Schwenk Zement- und Baustoffwerke, Ulm. Management Assistant; responsible for sales/cargo, equity stakes, strategic projects
1979-1984 Managing Board, Effectbank-Warburg AG, Frankfurt. Corporate Lending, Investment-Banking and Management, Stock Broking
1984-1994 Owner-Manager BHF-Bank, Frankfurt
1995-1996 Chairman of the Board of Hornbach Holding AG as well as of Hornbach Baumarkt AG
1997-2001 Chairman of the Board of Bankgesellschaft Berlin AG
since 2001 entrepreneur, member of various supervisory boards resp. advisory boards of companies active nationally and internationally, some of them listed.